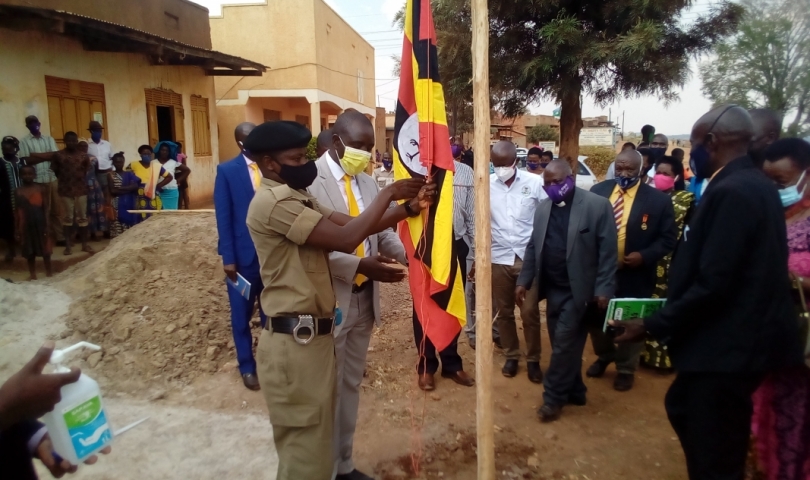 The Ibanda North member of Parliament Kyooma Xavier Akampurira has congratulated the Ibanda residents upon good performance in the last Primary leaving Examinations.
Kyooma particularly thanked Kyeibumba Primary School in Nyamarebe Subcounty and the rest of the schools in Ibanda who got only First grades and second grades.
He expressed this at the inauguration function of Kanyarugiri Town Council this afternoon.
The legislator said with the construction of New schools by the world bank which were lobbied by himself in the district coupled with the good leadership of both political and technical officers enabled this to happen.
Kyooma also warned the new leadership to avoid infighting with the technical staff if the Town Council must develop form one stage to another.
Cue in Kyooma…………………………….
Meanwhile the Chairperson LCV Ibanda District Mr. Happy Herbert Mayanja also thanked the area member of parliament Kyoma Xavier and District Woman MP for being supportive towards the development of Ibanda District and Kanyarugiri Town council in Particular
Happy says that without the support of Kyooma and Jane,  the launch of this Town council would be a nightmare since Government had not allocated resources in this regard.
Cue in Happy……………………………..
At the same function the resident District commissioner sounded the call for the people of Kanyarugiri to engage in development projects and fight poverty in their area.
Kanyarugiri town council is composed of two wards of Rwamagundu and Kanyarugiri with a total population of 11000 people and it was recently curved from Nyamarebe Sub County.